Summary
Warehouse Storage Service Providing import and export cargo storage, packing and logistics service in connection with 3PL service
International Logistics
Domestic Logistics
International Logistics Services
Amidst a fast-changing market situation and globalization, the importance and status of logistics services, a window to trends of goods and services, have continued to increase. We provide international logistics services customized for each customer with a global network and strategic partnerships with shipping companies.
Export/Import Shipping
The shipping expertise and global network accumulated by Daelim Co., Ltd ensure fast, accurate and reliable shipping services for export/import freight. Additional services such as customs clearance and real-time freight tracking, as well as door-to-door services, are also available.
Management System
Transportation between Three Countries
We provide all logistics services needed for trans shipping, reworked freight and freight between three countries, as well as documentation and real-time freight tracking services based on a global network and advanced system.
Domestic Logistics Services
We have an extensive domestic network consisting of two branches and five sales offices to ensure fast and reliable inland transport services while reducing shipping costs through efficient operations and optimum transport paths.
Domestic Transportation Our web-based information system, called HMIS, enables optimum vehicle routing and transport services both online and offline. We also achieve zero empty flows and fleet management to reduce shipping costs while offering real-time movement monitoring services to satisfy the needs of customers.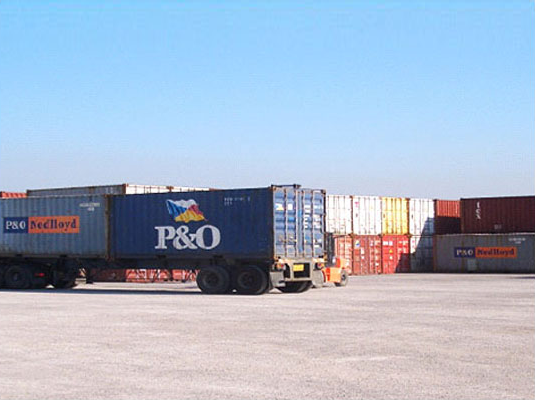 Domestic Transportation Service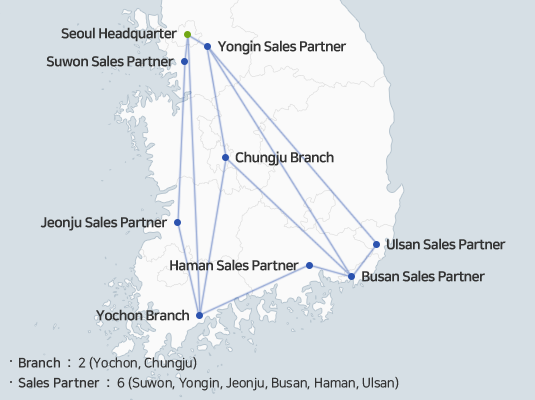 Domestic Logistics Network
Operating Resources
Total No. of Vehicles
Total No. of BULK CONTAINERS
Total No. of Vehicles
Details of Vehicles

TRAILER (CONTAINER)

Yeosu: 33, Busan: 23

TRAILER (HEAVY WEIGHT)

Chilseo: 22, Yongin: 19, Chungju: 73
Buyeo: 20, Goesan: 30

TRAILER (TANK TRUCK)

Yeosu: 15, Suwon: 5

CARGO(TANK LORRY)

Suwon: 50

CARGO TRUCK

Yeosu: 74, Jeonju: 16

CARGO TRUCK(WING BODY)

Chunju: 10