Summary
We are engaging in global trading of refinery products, mainly naphtha, and supply of fuel oils and gasoline blending produced by petrochemical companies, both at home and abroad.
We contribute to the creation of customer value and high performance with accurate market analyses and trading techniques for various derivatives.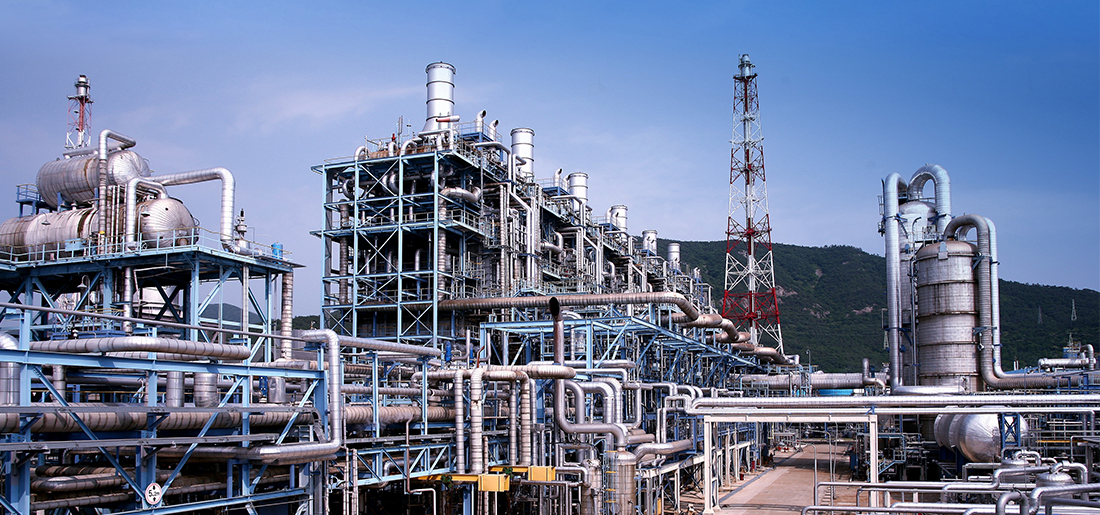 Main products
Naphtha
Naphtha, a mixture of C5 to C10 hydrocarbons, is widely used as a raw material for the production of petrochemical products such as ethylene and propylene. It is mainly produced by distilling crude petroleum with refinery equipment or by operating a condensate splitter, and is in heavy demand in Asia, especially from the NCCS of Korea, Japan, and Taiwan. We sell naphtha produced in the Middle East and other refineries to end users in Asia by making use of our international network.
NPT
주요제품 NPT의 Test item, Unit, Specification 정보가 들어간 표
Test item
Unit
Specification
S.G.
(at 60 Deg F)
Min 0.650
Max 0.740
Colour
(Saybolt)
Min +20
R.V.P.
(PSI)
Max 13
Lead
(PPB)
Max 150
Sulphur
(PPM)
Max 650
Paraffins
(Vol PCT)
Min 65.0
N-Paraffins
(Vol PCT)
Min 30.0
Olefins
(Vol PCT)
Max 1.0
I.B.P.
(Deg C)
Min 25
F.B.P.
(Deg C)
Max 204
Total Chlorine
(PPM)
Max 1
Mercury
(PPB)
Max 1
Arsenic
(PPB)
Max 20
Oxygenated Products
(PPM)
Max 50
Gasoline blending stock
Gasoline is a fuel primarily used in automotive engines, and its blending by mixing various distillates and additives varies by national standards. The gasoline blending stock market is active overseas, such as in China and Singapore. Selling byproducts of C5NAR, RPG, C9 and others to overseas blenders has led to the creation of added value.
C5NAR
주요제품 각솔린 블렌딩스탁 CONAR의 Test item, Unit, Specification 정보가 들어간 표
Test item
Unit
Specification
S.G.
(at 60 Deg F)
Min 0.66
Max 0.70
C4's & LIGHTER
(Wt PCT)
Max 3.0
BZ
(Wt PCT)
Max 0.8
Total Olefin
(Wt PCT)
Report
Total C5
(Wt PCT)
Report
Cu-Corrosion
(At 50 Deg C)
Max 1.0
Doctor test
-
Sweet
R.V.P
(Kg/Cm2 G)
Report
Total Sulfur
(Wt PPM)
Max 300
I.B.P
(Deg C)
Report
F.B.P
(Deg C)
Report
Byproduct fuel
These products, with heavy ingredients formed in the process of using naphtha as a raw material in petrochemical plants, can fuel industrial boilers or furnaces. We supply numerous domestic companies with byproduct fuel produced by domestic petrochemical manufacturers.
PHT C9
주요제품 부생연료 CONAR의 Test item, Unit, Specification 정보가 들어간 표

| Test item | Unit | Specification |
| --- | --- | --- |
| Pour point | (Deg C) | Max -57 |
| Flash point | (Deg C) | 47.5 |
| Kinematic viscosity | (mm2/S) | 1.842 |
| I.B.P | (Deg C) | 159.4 |
| F.B.P | (Deg C) | 283.2 |
| Cu-Corrosion | (At 50 Deg C) | Max 1.0 |
| Water and precipitate | (Vol PCT) | Max 0.005 |
| Sulfur content | (Wt PCT) | 0.05 |
| Density | (Kg/m3) | 941.8 |
| Total heat value | (Kcal/kg) | 10340 |
| Total heat value | (Kcal/L) | 9738 |